What is knee replacement surgery and why is it useful?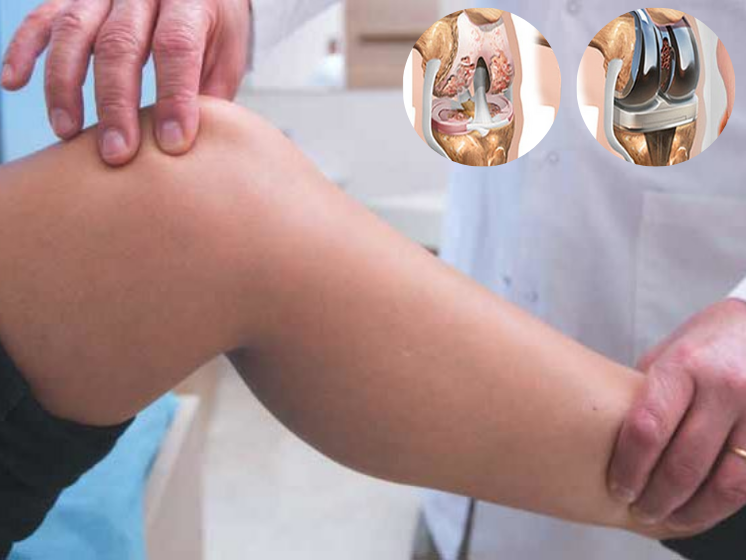 What is knee replacement surgery?
Knee replacement surgery is done on patients when nonsurgical methods fail to counteract discomfort or pain. Knee replacement, also called knee arthroplasty or total knee replacement is done to restore weight-bearing parts of a damaged, worn or diseased knee joint. It is one of the most common procedures and hence many people experience improvements in the condition.
Surgery
Total knee replacement surgery helps with knee conditions like osteoarthritis, rheumatoid arthritis, or post-traumatic arthritis. Metal and plastic capping is done to fix the end parts of the bones that provide structural support to the knee joint as well the kneecaps.
Total knee replacement usually involves 7-8 incisions over the knee. The damaged parts of the tibia and femur are removed and replaced with a metal implant that recreates the surface of the joint. Resurfacing is done with a plastic button to undersurface patella. A plastic sheet is inserted between the joints to provide a smooth gliding surface that eases the movement and reduces the friction.
Patients usually avoid surgical options as it seems complicated and end up bringing serious consequences. If ignored the person will have increased knee pain, extra damages, diminished mobility & ability to use the knee. Continuing in delay can lead to deformation and will even be harder for the surgeon to replace. For a situation like this, the procedure may take more time and seeing the situation it can also be advised to go under knee resurfacing.
Total knee replacement recovery
If the waiting period extends the limit, it ultimately impacts the overall health of that person. Hence, the sooner the surgery is done, the more are the chances to recover soon.
Knee replacement surgery in raipur
Dr Suman Kumar Nag is a best orthopaedic doctor in raipur, being an expert hand in Orthopaedics and hence, the most recommended place to get knee replacement surgery.
Book your appointment from the best ortho doctor in Raipur at Ligament Injury Clinic.